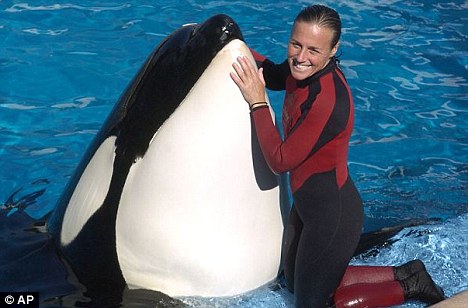 One year ago today, SeaWorld Orlando orca trainer Dawn Brancheau was tragically drowned by Tilikum, one of the orcas there. This came as a huge shock to the whole world—especially to the SeaWorld Parks and Entertainment system and SeaWorld fans like me.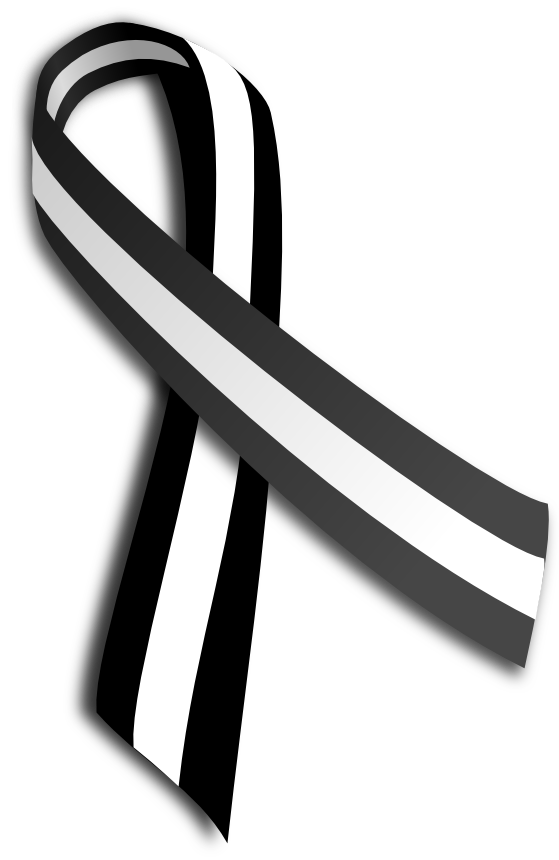 I want Dawn's family, friends, and coworkers to know that they still have my sympathy and will continue to remain in my prayers. Please keep all of these people in your prayers as well and spread the message that Dawn will never be forgotten.
The memorial ribbon at left is what I remember from a photograph taken at Dawn's funeral. It is public domain and free for anyone to reuse without citation or attribution.
Ever since this tragic event, SeaWorld trainers have not been allowed to get in the water with the orcas. However, SeaWorld recently announced that trainers will be allowed to do limited "water work" with the orcas in the smaller pools. After investing in special safety floors that can lift out of the water in the event of an emergency, SeaWorld hopes to eventually return the unique breathtaking intimacy to their shows.